As the world begins to reopen and resume some sense of normalcy, one question on the minds of travelers is when will Japan begin allowing international tourists to enter? As a vacation planning site that offers strategy for visiting Kyoto, Tokyo, and other destinations, we thought it'd be worth trying to answer this.
In terms of background, the Japanese central government declared a state of emergency two months ago after much hesitation. At the time, official spread was low (aside from the Diamond Princess), with some speculating that Japan had purposefully avoided testing in an effort to salvage the Tokyo 2020 Olympics.
Once the summer games were officially postponed until July 23, 2021, Japan requested people to stay home–but didn't enact a stringent lockdown–with schools and some businesses closing. This continued for nearly two months, with the state of emergency now being fully lifted. Despite the aforementioned criticism, Japan never saw a significant spike in cases–at least not to the extent of Europe and the United States…
We originally planned on traveling to Japan a couple of weeks before the start of sakura season, staying for a little over one month. Our plans were scuttled at the last minute (almost literally), and we made the tough call to stay in the United States. It was difficult because we likely would've felt safer in Japan, but the uncertainty of being in a foreign country (and potentially being stranded there) outweighed that.
For the last few weeks, we've been closely watching the improvements in Japan, hoping for some clarity as to when the country will fully reopen and Japan will begin allowing international tourists to enter once again. We are eager to return this year, but also apprehensive–but more on that towards the bottom of the post.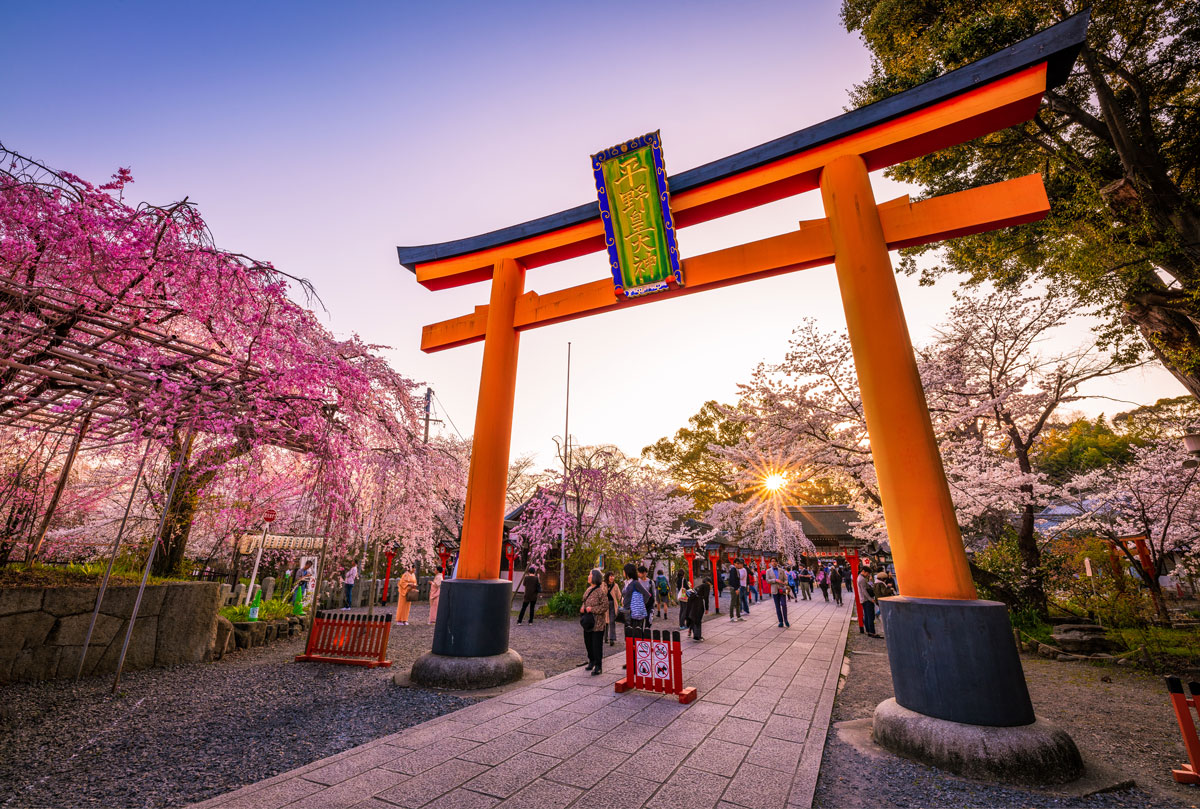 Japan has imposed entry bans on 111 countries and regions including the United States, Canada, Australia, New Zealand, all of Europe (including the United Kingdom), and most of Asia. The bans are currently in effect until the end of June. Japan has also temporarily suspended visa exemptions, making it necessary to apply for a visa prior to traveling.
Additionally, everyone entering Japan must undergo a mandatory quarantine at a designated location and may not use public transportation for 14 days upon arrival. Foreigners, including those with residency in Japan, who have been to countries on the entry ban list within 14 days of their arrival in Japan will be turned away under current border control measures.
In a nutshell, it's presently impossible to visit Japan unless you are a Japanese citizen or meet one of the few exceptions. That's probably not going to apply to anyone reading this English language blog post, so let's turn to what the future holds…
With the state of emergency lifted, the Japanese government is encouraging people to practice physical distancing, good hygiene practices, and mask wearing in public (among other things). They're also being asked to avoid visiting crowded and poorly ventilated places. In some areas (including Tokyo), certain establishments are requested to remain closed or shorten their business hours.
However, most businesses may now fully reopen, with schools also resuming classes in many of Japan's 47 prefectures. Through June 18, people are also being asked to avoid non-essential travel to Tokyo, Kanagawa, Chiba, Saitama and Hokkaido, the five prefectures that saw the highest infection numbers.
After easing some restrictions, both Tokyo and Fukuoka Prefecture saw an increase in the number of new infection cases in recent days, but neither are expected to go back on lockdown or reinstate a state of emergency. Other cities have expressed fears that they are now in the midst of a second wave.
Barring a pronounced spike, Japanese leaders have expressed a clear desire to jump-start the world's third-largest economy and have embraced measures to signal the start of the return to normal life.
Currently, travel restrictions are scheduled to last through June, at which point a gradual reopening of Japan's borders is being considered. It is anticipated that first priority will be given to those countries where containment has been achieved and that have important ties to Japan. After that, business travel from elsewhere will be given priority, followed by experts, students, and finally international tourists.
As a first step, the Japanese government is considering easing its entry ban on visitors from Thailand, Vietnam, Australia, and New Zealand–four countries where infections have subsided. The easing will take place this summer after the government works out details and makes arrangements with the four countries. Japan is considering allowing entry of foreigners from the countries who have certification for testing negative for the virus, per Kyodo News.
The Japanese government is already looking to revive its battered tourism industry, by paying for people to go on vacation in the country. Under Japan's "Go To Travel" initiative, the government will provide subsidies worth up to 20,000 yen ($185) per day for people going on leisure trips.
Approximately 1.35 trillion yen has been earmarked for the "Go To Travel" campaign, part of an emergency relief and stimulus package that will exceed 200 trillion yen. The initiative is expected to begin in July, applying to bookings made through Japanese travel agencies. While this is aimed at domestic travel, there's precedent for similar international campaigns.
Japanese officials have indicated a desire to balance being diligent against spread with considering how to resume international travel. The number of travelers to Japan has plunged in recent months, with visitors down 99.9% year over year in the last two months.
Prior to this year, tourism to Japan has been surging, with several consecutive record setting years. Last year, Japan's tourism numbers were up to a record 31.9 million visitors. In fact, every single year since 2013 has been a new record for inbound tourism to Japan.
Japan had just 8 million tourists when Prime Minister Shinzō Abe was elected to his second term. In just 7 years, that number has more than quadrupled. This increase has been noticeable, and some places we like to visit that were once serene or frequently primarily by locals are now often overrun by tourists. (We see the irony in our complaint here.)
Boosting tourism has been core to Prime Minister Abe's economic revitalization plan, and until now, increased inbound visitation has been one of the biggest success stories of "Abenomics." The now-delayed Tokyo 2020 Olympics have been viewed as instrumental to these plans, with Japan's inbound tourism target for 2020 being 40 million visitors at the start of the year.
Thus far, roughly 4 million international travelers have visited Japan in 2020. It's impossible to project a total for the year–visitation was strong in January before dropping in February and cratering the last two months. In fact, April was a new all-time record low with only 2,900 visitors; final numbers are not yet in for May, but should be fairly similar.
If we use the most recent data as the "pace" for the rest of the year, this would be Japan's worst year for tourism since the late 1990s. Even with travel restrictions lifted on an optimistic timeline, Japan will be lucky to crack 10 million tourists this year–a far cry from the original 40 million forecast.
However, tourism numbers are likely to bounce back in the late summer and fall. For one, there's the aforementioned loosening of entry bans for visitors from Thailand, Vietnam, Australia, and New Zealand. Second, as identified above, Japan's economy is heavily-dependent upon tourism.
Japan has already fallen into a recession, with the outlook for the next three quarters not looking too promising–and this is on top of falling export numbers, an increased consumption tax suppressing consumer spending, and growing national debt. Suffice to say, Japan's economic health is likewise a serious issue, and inbound tourism was previously a bright spot. As such, it's likely that businesses and politicians alike will pursue reopening to international tourists.
With that said, when Japan will reopen to travelers from the United States, Canada, and Europe remains to be seen. Even with its tourism-dependent economy, Japan has pursued a cautious course of action. It's highly likely this will continue, with economic health and actual health delicately balanced.
If we had to guess–and that's exactly what this is, a guess–we'd predict that Japan will likewise reopen to travelers from the aforementioned countries once they've demonstrated containment or downward trends in new cases for a period of time. This could be sooner for Europe, with Americans being allowed to enter Japan perhaps sometime in Fall 2020.
At least, that's our hope. Obviously, this does not account for a second wave in either the United States or Japan. It's not really even an educated guess–more just wishful thinking with some speculation.
We currently do not have plans to visit Japan, tentative or otherwise. While we'd like to go back for fall colors season, that feels like it's getting ahead of ourselves. There is still a lot of time between now and then, and we're not entirely comfortable taking a long-haul flight, being on public transportation, or dining in cramped ramen shops (one of our favorite things to do).
With that said, we definitely feel more comfortable out in public in Japan than the United States. Even with the denser population, popularity of mass transit, and relatively lax restrictions, Japan has seen far fewer cases and hospitalizations than other nations. There have been a range of theories as to how Japan "beat" the average, with the various theories having varying degrees of merit.
A big factor in Japan's success is undoubtedly the widespread use of face masks, which were culturally commonplace for sick individuals in Japan to wear even prior to this. Japan's more courteous society–devoid of rampant and misplaced notions about individuality, personal freedoms, liberties, or whatever–is definitely more attractive during a pandemic. (We'll spare you that soapbox.)
That doesn't mean we'll necessarily visit Japan if presented with the opportunity in Fall 2020–there are still a lot of concerns and downsides–but it is one big check on the upsides column. Either way, we'll keep watching the news and keep you posted if/when there are further developments about Japan reopening and allowing entry to travelers from the United States, Canada, Europe, and beyond!
If you're planning a trip to the Japan, check out our other posts about Japan for ideas on other things to do! We also recommend consulting our Ultimate Guide to Kyoto and Ultimate Guide to Tokyo to plan.
Your Thoughts
Would you consider visiting Japan later this year, or is international travel out of the question for you until there's a vaccine? Are you assuaged at all by the relatively low number of cases in Japan? Is Japan's mask culture reassuring to you? Any thoughts or tips of your own to add? If you're planning your trip to Japan, what do you think about these itineraries? Any questions? Hearing your feedback about your experiences is both interesting to us and helpful to other readers, so please share your thoughts or questions below in the comments!
https://www.travelcaffeine.com/wp-content/uploads/2019/12/higashiyama-dawn-full-moon-panorama-park-hyatt-kyoto.jpg
631
1000
Tom Bricker
https://www.travelcaffeine.com/wp-content/uploads/2017/08/logo.jpg
Tom Bricker
2020-06-09 07:32:10
2020-06-09 07:34:47
When Will Japan Reopen & Allow Tourists?